Team
Jacek Cholewicki, PhD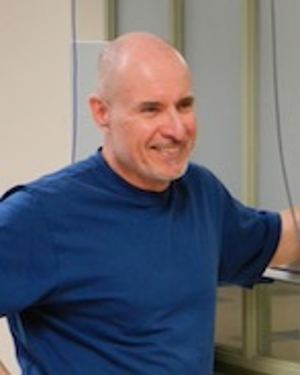 Professor
College of Osteopathic Medicine
Department of Osteopathic Manipulative Medicine
Mailing Address:
A439 East Fee Hall
965 Wilson Rd
East Lansing MI 48824
Tel: 517-353-4800
Email: cholewic@msu.edu
Dr. Jacek Cholewicki is a Professor in spinal biomechanics. He directs the Michigan State University Center for Orthopedic Research (MSUCOR). Dr. Cholewicki received his Ph.D. degree in Kinesiology from the University of Waterloo in Canada in 1994. From 1995 to 2007, Dr. Cholewicki worked as a faculty in the Biomechanics Research Laboratory at Yale University School of Medicine, before being recruited to Michigan State University College of Osteopathic Medicine. His research interests lie in the areas of lumbar and cervical spine function, spine injury mechanisms, tissue loading, and biomechanical modeling using EMG. His current projects include motor control of the spine in the context of low back and neck pain, and optimal rehabilitation strategies. Dr. Cholewicki is the recipient of the Bioengineering Research Prize Award for 2005 from the International Society for the Study of the Lumbar Spine (ISSLS) and the Rose Excellence in Research Award for the best research article of 2007 in the area of Orthopaedic Physical Therapy.
---
John Popovich, PhD, DPT, ATC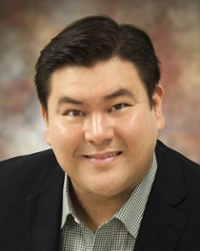 Assistant Professor
College of Osteopathic Medicine
Department of Osteopathic Manipulative Medicine
Mailing Address:
A439 East Fee Hall
965 Wilson Rd
East Lansing MI 48824
Tel: 517-353-4800
Email: popovi16@msu.edu
John M. Popovich, Jr., PhD, DPT, ATC was appointed as an Assistant Professor in the Department of Osteopathic Surgical Specialties in July 2015 after completing a post-doctoral fellowship at the MSU Center for Orthopedic Research.  Dr. Popovich is a licensed physical therapist and certified athletic trainer.  He earned his clinical and research doctorates from the University of Southern California.  Dr. Popovich's multi-disciplinary approach to investigating the mechanics, control and function of the spine has received post-doctoral funding from the National Institutes of Health and funding from prestigious spine-related societies, including an Exploratory Research Grant from the Scoliosis Research Society and a Young Investigator award from the North American Spine Society.
---
Angela Lee, MPH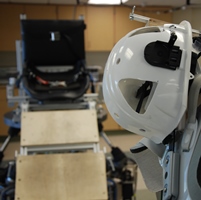 Lab Manager and Study Coordinator
College of Osteopathic Medicine
Department of Osteopathic Manipulative Medicine
Tel: 517-353-4800
Email: leeang@msu.edu